Will Someone Stop This Song, So I Won't Sing Along?
Thursday, 9 October 2008, 2:26 pm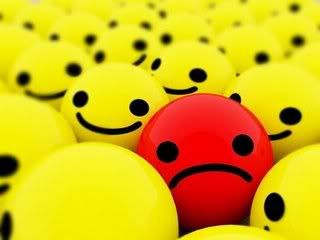 STILL
very
addicted to Paramore's Crush Crush Crush. It creeps in, like a spider; Can't be killed, although I try & try to. Won't someone stop this song? So I won't sing along?
Hahas..
Skipped my last day of school today. Aww.. Starting to regret it a little. Well, sort of. LAWL.. Next week the form three's are having their PMR exams already. Point taken, we have a whole week holiday. Not exactly the whole week though. There are a couple of days that certain classes have to attend, mine has to on friday with all the form one's. Hopefully I'm not going. Seriously, how will I survive? Exams are just around the corner, but the school isn't sure when exactly will our exams be themselves. It's supposed to be 30th this month, but since we might interfere SPM, so how? Since yesterday was our last day in school of fun & joy, because we'll never know if exams are right after PMR, at the end of school, Chrisy & I went hunting around for
people
.
Hahas..
Final score: 7/8. But #8 has been spotted many, many times during PJK, so what the heck. LAWL.. Lately, I've been considering whether to delete my friendster account or not. Oh, don't worry, I'll only delete my first account if I do. 'Cause since my first acc. is do dead & inactive, what's the point of having it there in the first place? Tsk tsk. Anyway, I've been playing with my Photoshop alot recently, and I have a problem! Can anyone tell me how to replace black with another color using the Color Replacement Tool? Black seems too dark to be replaced with lighter colors.
Arghh..
Can anyone help me? I tried doing the Replace Color thingy under Adjustments, but that thing changes
all
the black in the picture. What if I only wanna replace certain parts of the black only? Help meee!! Oh, and I gave up on 21 Proms.
Hahas..
I read like two-three of the stories indie, OMG! Boring laaa.. I didn't know that the stories are different, if I knew, believe me, I wouldn't have bought the stupid book in the first place. So, I'm currently stuck with no happy books to read. Though I have a few depressing ones, which I'm saving for later. LAWL.. I'm currently back to reading The Mediator series by Meg Cabot. *Sigh* I'm reading Heaven Sent, that I've been keeping for ages.
Hahas..
Planning to make my own blogskin soon!
---
Older Entries »