Tonight Will Be The Night I Fall For You

Tuesday, 26 August 2008, 9:53 pm

Today was totally awesome. Well, sort of.

Jia

Deng, Chrisy and I spent almost the whole entire day running

around

chasing

dudes

and '

dudettes

'. Hey, it was pretty fun, I guess. Before the school bell rang, Chrisy and I made an escape from

Jia

Deng and Jennifer to

Seafield

Walk. It's about time we went somewhere besides Quack, without the two of them. Right 'till this second, I take back what I said just now during the afternoon. Which was,

"Don't you think '

Phanit

-look-alike' looks like a sentimental song writer?"

Funny thing though.

Hahas

... Chrisy agreed to what I said. Odd, no? I mean, it will be if you actually knew who the hell

phanit

-look-alike

is, and how he is to us. Anyway, I discovered another new awesome singer! Presenting, Secondhand Serenade.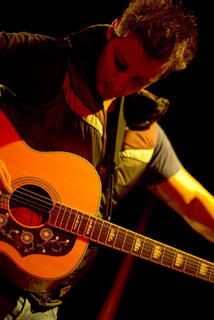 Josh
Vesely
; My
owh
my, a true sentimental song writer.
You really should listen to Secondhand Serenade's songs. They're amazing! Really. I
loveee
their songs Fall For You and Awake. You should really go try listening to it.
Owh
yeah, we didn't have our stupid singing competition today. One of the judges,
Pn
.
Khasniyathi
[if that's how you spell it] had to go for a meeting. So, the form two's has theirs first, ours have been postponed to tomorrow. It's so sad, that we don't get to watch the form two's sing.
Aww
... Hopefully tomorrow we get to watch the other form one's. And
Pn
.
Phang
won't drag us out.
Blek
.
---
Older Entries »